Crafts are not just for us moms. Though, we are the usual ones who do such at homes. But if you want to include your child in this activity, you would want them to relate in it so that they will enjoy the activity. The best references are the books that they love!
3-D CATERPILLAR DRAWING
Based on: The Very Hungry Caterpillar by Eric Carle (Philomel)

Images: Philomel, Gwen Lee
Materials:
– Construction paper
– Craft acrylic balls
– Hole puncher
– Crayons
– Marker pen
– Scissors
– White glue
Instructions:
1. Draw and cut out leaves from a piece of green construction paper.
2. Using a hole puncher, make "caterpillar holes" in the leaves, similar to the book.
3. Glue the leaves onto a new sheet of construction paper and decorate using crayons.
4. Glue acrylic balls onto the paper to form caterpillars of different sizes. Use a black marker pen to draw in the caterpillar's eyes and mouth on one of the balls before sticking it on.
5. Finish the artwork by drawing in the caterpillars' feelers with a marker pen.
CARDBOARD PERANAKAN SANDALS
Based on: There Was a Peranakan Woman Who Lived in a Shoe by Gwen Lee (Epigram Books)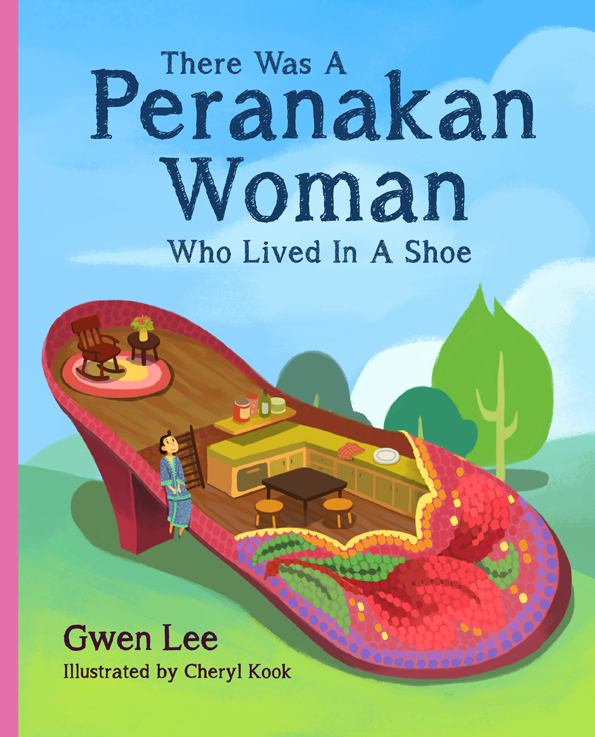 Images: Epigram Books, Gwen Lee
Materials:
– Cardboard or cereal box
– Construction paper
– Ribbons
– Scissors
– Masking tape
– White glue
– Dticker gems (optional)
Instructions:
1. Measure your child's feet by outlining them with a felt-tip …
See more: http://singaporemotherhood.com/articles/2014/09/diy-easy-book-crafts/